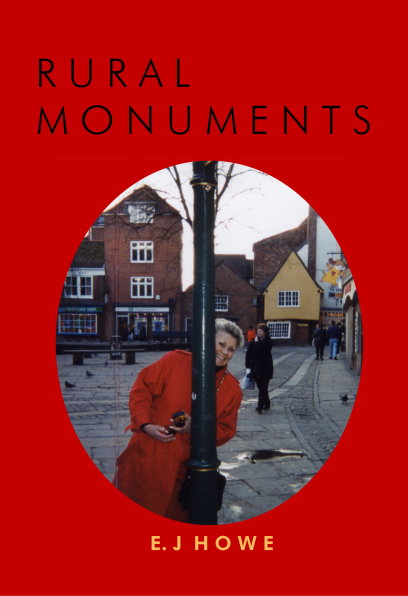 Rural Monuments
Poetry from Mid-America, or perhaps slightly to the East. "If nothing stirs your soul, eat this book with a tall Bloody Mary." That quote is from her polymath son Jan Hodges. You can see Joan as she preferred to be known peeping behind a lightpost in her beloved Torquay The writings of E. J. Howe approach the reader, like a feather brushing, just behind the right ear. Smooth, with sensations of vague remembrance, strange familiarity and promised terminations. . .all just a guise for an ice pick. Macabre, mysterious and often politically incorrect, her poems delve into the probable, and clearly define the human condition, as she allows us to feel each line, as if it were stolen from a personal diary from so far ago. Turn off a few lights and read Joan's works.
j. Newcombe. Hodges
www.tamashii.com
ISBN 0-9630-0850-1
Copyright: E. J. Howe (Standard Copyright License) Edition: Second Edition
Publisher: JACK LEISSRING
Published: September 26, 2011
Language: English
Pages:49
Binding Perfect-bound Paperback
Interior Ink: Black & white
Weight 0.27 lbs.
Dimensions (inches) 6 wide x 9 tall
Price: $11.73 at
www.lulu.com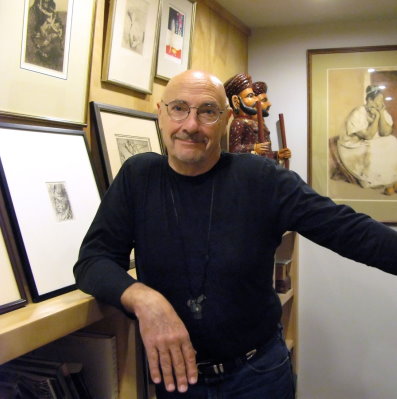 The publisher and honored friend of Joan Howe, Jack Leissring, has a vast collection of art, dating from 1600, that includes 472 artists. He is a retired phy­sician (pathologist) a pianist,he paints, sculpts, draws, designs and builds dwellings and does etchings and woodcuts. He has written and published 28 books on a variety of subjects