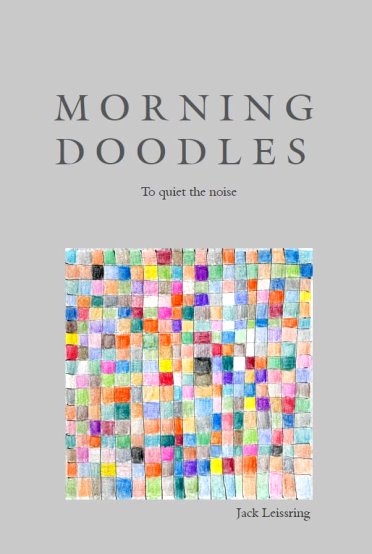 Morning Doodles: To quiet the noise"
It has been the author's experience that art preconceived is almost always, for him, disappointing. He has also learned that it is not necessary to adopt unusual postures nor special environments to achieve the meditative state of mind. Finally, in a reaction to the unrelenting noise of present-day society, its cellular phones, laptops, pads, television, news-papers, background sound, the noises of technology, undisciplined animals, he finds it essential to shut-out this rabble, this babble, this injurious noise and does so with a combination of drawing, meditation and loose integration into the social aspects of a particular coffee house. He has made drawings using graphite pencil, permanent ink, crayons and colored pencils. This book is a display of about 300 of these, taken in order without censoring. The accompanying essay reflects the states of thought that come and go during this process and the quotes represent thought-producing tidbits. Volume One. ISBN: 978-0-9908931-2-7
Copyright Jack Leissring (Standard Copyright License)
Edition: First Edition
Publisher: J.C. Leissring fine Art
Published: August 23, 2015
Language: English
Pages: 336
Binding: Perfect-bound Paperback
Interior Ink: Full color
Weight 1.63 lbs.
Dimensions (inches) 6 wide x 9 tall
Price at
www.lulu.com
: $55.00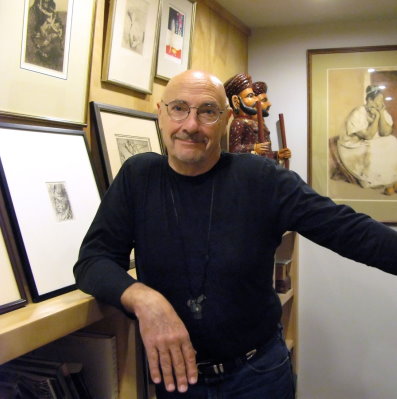 The author, Jack Leissring, has a vast collection of art, dating from 1600, that includes 472 artists. He is a retired phy­sician (pathologist) a pianist,he paints, sculpts, draws, designs and builds dwellings and does etchings and woodcuts. He has written and published 28 books on a variety of subjects