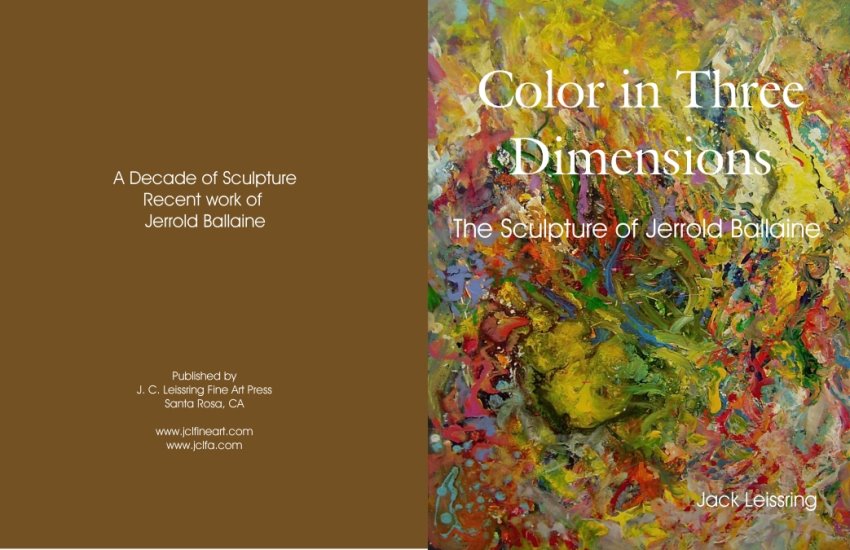 Color in Three Dimensions: The Sculpture of Jerrold Ballaine
An illustrated, full-color catalog of the sculpture of Jerrold Ballaine, famed West Coast, Bay Area Figurative artist. The artist was a faculty member and department chairman of the University of California, Berkeley. Renown for lush, richly colored figurative and landscape paintings, this publication chronicles his decade-long experiences in Marble, Bronze and Plaster and his unique use of applied color to the finished work.
The book also reviews his work in "funk" movement of the 1960's.
Copyright Jack Leissring (Standard Copyright License)
Publisher J. C. Leissring Fine Art Press
Published November 7, 2011
Language English
Pages 60
Binding Perfect-bound Paperback
Interior Ink Full color
Weight 0.67 lbs.
Dimensions (inches) 8.5 wide x 11 tall
Price: $25.00 available at
www.lulu.com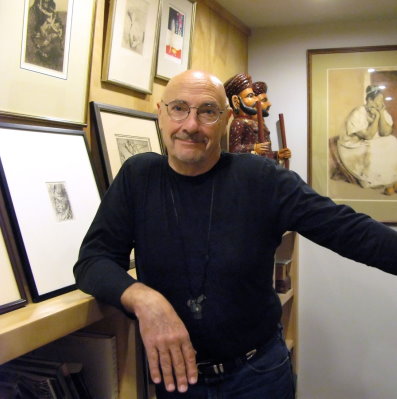 The author, Jack Leissring, has a vast collection of art, dating from 1600, that includes 472 artists. He is a retired phy­sician (pathologist) a pianist,he paints, sculpts, draws, designs and builds dwellings and does etchings and woodcuts. He has written and published 28 books on a variety of subjects