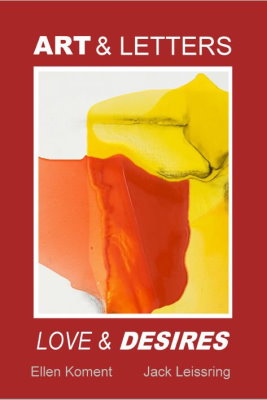 Art and Letters, Love and Desire)
Art amd Letters, Love and Desires Jack Leissring and Ellen Koment Ellen Koment first met Jack Leissring in 1969, when he came to her studio in Valley Ford, CA, and bought the first of many of her paintings. since then they have been mutual inspirations and good friends. Jack was the collector (perhaps patron) that every artist dreams of. Ellen was the artist that every lover of art hopes to find. In 1995 they were in a French cafe in San Francisco, where jack suggested that men, in general, and, specifically he, didn't really understand how women thought. Ellen responded that, while she couldn't speak for all women, she would try to share her responses to art, relationships, and love, any and all things that friends share. These letters, by email, were what came from the conversation. Paperback, 512 pages, Price: $24.95 ISBN: 9780963008572
Copyright: J. C. Leissring
Publisher: J. C. Leissring Fine Art Press
Published: March 5, 2011
Language: English
Pages: 512
Binding: Perfect bound Paperback
Interior Ink: black and White
Weight: 1.85 lbs.
Dimensions(inches): 6 wide x 9 tall
Available: www.lulu.com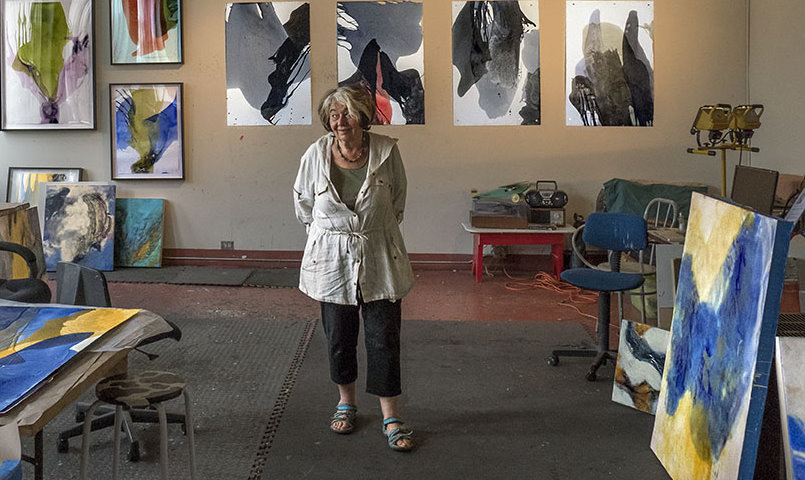 Ellen Koment Ellen Koment first studied at the Cooper Union art school in New York City where she received her BFA and later studied painting with Elmer Bischoff and Jerold Ballaine at U.C Berkeley while earning her Masters Degree in Fine Arts in 1983. She has taught painting at Santa Rosa Junior College, Western Oregon State College and the University of New Mexico. Her work has been featured in many solo and group exhibitions in the Western and South Western states. Her interests have included working in multiple media including stained glass--she studied classical techniques in France--photography, wax encaustic, water color, acrylic and oil. Her oil paintings are often large rich abstractions but have also focused upon figurative problems. She is represented by several galleries across the United States. The Ebert Gallery in San Francisco (now closed) was her major West coast representative. Ellen lives and works and teaches (currently Wax Encaustic) in Las Vegas, New Mexico, sharing her life with Mario Quilles, master ceramicist.