12 Bar Blues
By Jack Leissring
12 Poems recalling a young musician's early musical life and memories. A decade of musical experiences dating from High School and Junior High Scool dances to his years leading a trio and quartet at the University of Wisconsin, Madison, and, finally, the years with Dick Callaway at the famous but lost "Tiger Lounge."
Drawings by the author.
Paperback, 101 Pages
ISBN; 9780963008527
COPYRIGHT: JACK LEISSRING
Publisher: J. C. Leissring fine Arts Press
Language: English
Published: November 8, 2008
Binding: Perfect-bound Paperback
Interior Ink: black and white
Weight: 0.44 lbs
Dimensions (inches): 6 wide x 9 tall
Price: $15.00
Available at www.lulu.com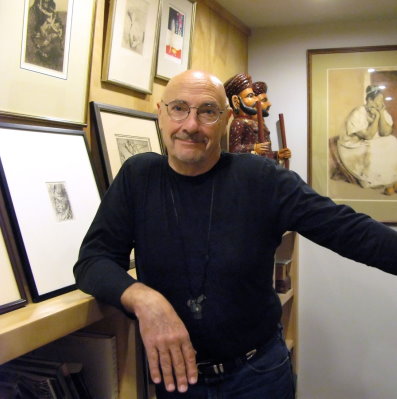 Jack Leissring is a life-long collector of art and the owner of over 7000 works of art which date from the year 1602 to yes­terday. He began collecting at the age of 12, and had a long career in medicine as a patholo­gist. He has written 29 books on many subjects, mainly fo­cused upon art and artists. He is a musician, draftsman, sculptor, painter, essayist and printmaker. He lives in Santa Rosa, CA.